Searching for bio-based additives? Look no further than PureVadd™
---
When it comes to coatings, appearances matter – but at IGM Resins, we know that what's inside also counts. That's why we're proud to welcome a new member to the PureLine™ family: our PureVadd™ additives, made with up to 100% bio-based content!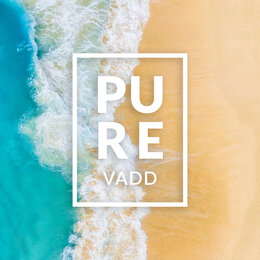 PureVadd™ joins PureOmer™ within our portfolio of sustainable PureLine™ solutions, developed to support our customers' environmental goals. Shown by the ASTM D6866-21 method to include bio-based raw materials up to 100%, PureVadd™ is the high-quality, versatile, sustainable additive brand you've been looking for.
These wetting additives enhance the dispersion of a wide range of pigments, stabilizing the formulation of printing inks and coatings to ensure rock-solid performance. We're particularly excited that PureVadd™ is not only suitable for UV light-curing applications, but also ideal for standard paints and inks, both solvent- and waterborne.
With more sustainable products like PureVadd™, we can improve the coatings industry's carbon footprint and shape a greener future for the generations to come – inside and out. Together, let's Go Grow Green!
Take a look at our updated product guide or fo to our product search online tool to find out more about PureVadd™ and our many other solutions.