Overprint Varnishes

Enhanced scuff and chemical resistance, along with higher gloss and faster cure for overprint varnishes, are elements that favor UV/EB over other technologies, allowing this technology to dominate the cardboard packaging market.
IGM offers a comprehensive range of Energy Curing Resins, photoinitiators, additives and specialty resins providing, for example, matte finishes.
Printing Inks
UV/EB curable inks continue to experience strong growth given their advantages over solvent based and water based inks including faster drying times, improved setting, little or no VOC emissions, lower energy requirements and better resistance properties. They enable short-run, high quality on-demand commercial printing and online converting of folding cartons in the packaging industry. Energy curable inks are used in lithographic, flexographic, screen, and inkjet printing.
IGM offers a comprehensive range of Energy Curing Resins, photoinitiators and specialty resins to optimize application properties, cure and performance properties of pigmented systems.
Inkjet Printing
UV curable inkjet is a high growth printing technology. Compared to conventional printing and imaging technologies, its advantages include relatively low hardware cost and full color high resolution image quality that is suitability for low-cost short-run digital and on-demand printing. It also offers the possibility to print directly onto three-dimensional objects. UV curable inkjet inks are typically formulated as 100% solids or water based. Formulations usually contain low viscosity Energy Curing Resins, as printing head nozzles must permit inks to be forced through very small orifices.
sensitive Packaging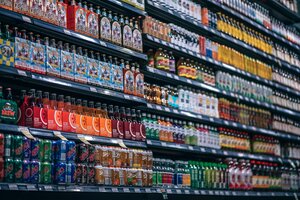 Inks used in sensitive packaging applications (e.g. food and pharmaceuticals) must be formulated with raw materials designed for low migration while still providing the necessary stability, application and performance properties. IGM has acrylates, photoinitiators and additives that are specifically designed for low migration applications and comply with regulations (e.g. Swiss Ordinance) and end user guidelines (e.g. Nestle) – for example our patented OMNIPOL® portfolio of polymeric photoinitiators.