Greener days are here to stay – with PureLine™
---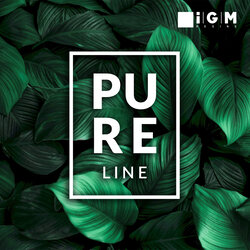 IGM Resins is proud and excited to announce the launch of our new sustainability brand: PureLine™! From today, PureLine™ is the home for all the IGM Resins products that contribute to our customer's sustainability goals.
As such, the PureLine™ brand is also one of the key pillars of our sustainability strategy, through which we aim to help the UV industry shape a better future for the generations to come.
Some examples of key elements that could be included in our PureLine™ portfolio in the future are:
Improving the carbon footprint of our products by using sustainable raw materials and processes.
Waste and energy reduction by using our planet's valuable resources responsibly and optimizing our energy efficiency and water consumption.
Responsible management of harmful substances, for example by ensuring they don't end up in our environment and by eliminating non-intentional substances such as PCBs.
We are launching our first bio-based products under the PureLine™ brand today! Take a look at our new PureLine product guide – and let's Go Grow Green in our industry!
A close look at bio-based content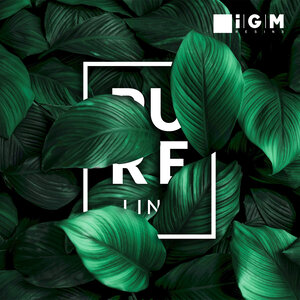 Sometimes it's hard to make a choice between two things that seem similar on the surface. So how do you pick? It's often worth looking beyond what you can see, and taking other factors into account – after all, our choices can say a lot about us.
That's increasingly the case with materials selection in the chemical industry. Bio-based raw materials are a good way to reduce the carbon footprint of a product – so, given the option, why would you choose anything else?
Products with bio-based content have been available for some time, but interest in and demand for these products is skyrocketing. Businesses and consumers are more aware than ever of sustainability issues in industry value chains, and this is driving a much-needed shift toward bio-based materials.
But how much of these sustainable materials does a product contain? Simple calculations are not always reliable. Instead, it's important to gauge the actual bio-based content using biogenic carbon fraction determination: Carbon-14 (14C) measurement, in line with ASTM D6866-21. In this way, we can ensure we always choose the right products and contribute to a better, more sustainable world.
A close look at elimination of PCBs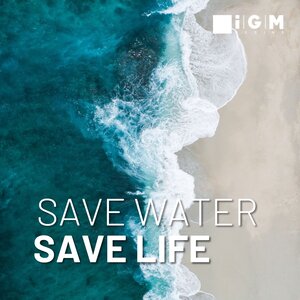 IGM Resins, as global market leader in photoinitiators, today reinforces its sustainability target: in line with Omnirad™ 1173 and all other Mortara produced photoinitiators, that are free of detectable PCB already today, by the end of 2021, all products within its portfolio will be free of detectable levels of PCBs (polychlorinated biphenyls). In this way, IGM Resins is underlining its commitment to ensuring the safety of people and planet, and driving the UV industry toward a more sustainable future.
Once widely deployed in a wide range of industrial applications – including dialectric and coolant fluids in electrical apparatus, carbonless copy paper and in heat transfer fluids –polychlorinated biphenyls (PCBs) are organic chemicals coming under increased scrutiny from regulatory authorities. While regional guidelines and regulations vary, it is generally prohibited to manufacture, sell, or formulate products in concentrations higher than 50ppm.
In line with its purpose and recently launched 'Go, Grow, Green' strategy, IGM Resins is leading the UV industry in the elimination of PCBs. By working closely with partners and suppliers, and by optimizing its production processes as required, IGM Resins is making fast progress in eliminating unintendedly created substances such as PCBs from its product portfolio. Its Omnirad™ 1173 and all other photoinitiators produced in Italy are already free of detectable levels of PCBs, while products manufactured at the new production site in Anqing, China, which is set to open in 2021, will also be free of the organic chemical.
Wilfrid Gambade, CEO IGM Resins, commented: "At IGM Resins, nothing is a higher priority than the health and safety of people. That's why, in line with our purpose of enabling the transformation of light for a better future, we are taking the ambitious step of eliminating detectable levels of PCBs from all our products by the end of 2021. By working shoulder to shoulder with our industry partners, we will help shape a safer world and a better future for more people."
A close look at waste reduction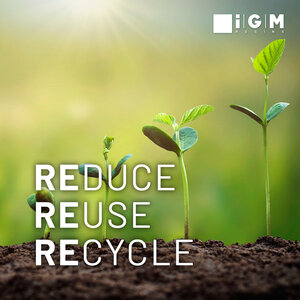 We all try to avoid waste in our everyday lives – whether it's by turning the water off while we brush our teeth, taking a reusable bag to the store, or reusing our old cardboard boxes. Once you start to think about it, there are plenty of small adjustments we can make to reduce unnecessary waste in our homes.
But it's not always that simple. In industry, waste products have traditionally been an unavoidable part of most production processes. The trouble is, waste on an industrial scale can be extremely damaging in terms of greenhouse gas (GHG) emissions – to the extent that operational waste is usually one of the material categories determining a chemical company's carbon footprint . Finding ways to reduce waste can therefore be a key lever for minimizing a site's carbon footprint.
Of course, alongside the reduction of waste products, there's a parallel solution: optimizing energy efficiency in operations. When industrial businesses make the best possible use of electricity, steam, and natural gas, the environmental benefits can be significant. It all adds up to a better future
At IGM Resins, we define and implement Operational Excellence initiatives at all our global manufacturing sites. Our planet is precious, and we cannot afford to waste its valuable resources – which is why we continuously review our approach to waste reduction and energy optimization, for the good of our world. Look out for news of our latest sustainability developments in the next few weeks!
A close look at carbon footprint
Whether it's wildfires in Australia, floods in Northern Europe and China, or drought in Africa and beyond, the past year has been full of freak weather events around the world. In fact, if you look back over the past years, it's fair to say that 'freak' weather is, well, no longer so freak.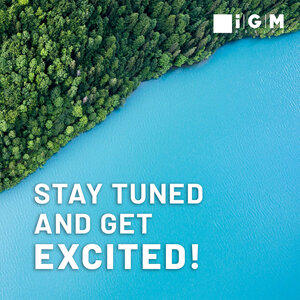 And as the effects of climate change become ever clearer, growing attention is being placed on the carbon footprint of organizations, activities, or products. Measured in tonnes of CO2 equivalents, carbon footprint is a key performance indicator for tracking environmental impact and the contribution to achieving the 1.5C scenario of the Paris Agreement.
In particular, the GHG Protocol allows companies to measure, monitor, and manage the reduction of its GHG emissions. It covers 18 distinctive reporting categories, representing direct and indirect emissions in a company's value chain – key to knowing where and how to improve. After all, if 'what gets measured, gets done', applying the GHG Protocol is a key step in the sustainable direction.
Next to social development and economic growth, environmental protection will be a key pillar of IGM Resins' sustainability strategy, which are all critical in shaping a better future for generations to come. As such, we are looking at ways to improve the carbon footprint of our processes and products. Indeed, we've been working on some very interesting sustainability developments, which we'll be sharing with you all very soon!
Our days are about to get greener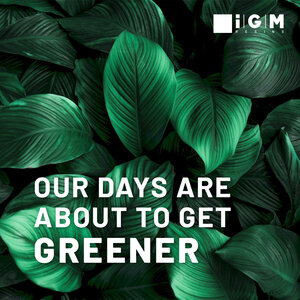 IGM Resins is looking forward to a new chapter of #GoGrowGreen.
With our new green strategy in mind we aspire to enhance customer centricity and value, strengthen solution and value-based sales and lead the industry change for a better future.
Are you ready to start a new journey with us? Follow us and we will tell you a story for a better future!
We Enable the Transformation of Light for a Better Future
---

IGM will focus on UNSDG 12 and 13 as these are the areas where we as a company can have main impact.
Achievements YTD
EcoVadis:


In 2020 IGM has been awarded the Silver medal by EcoVadis for its performance in Corporate Social Responsibility (CSR). Ranking in the top 25% of companies assessed by EcoVadis in its industry in all four categories.
CO2logic: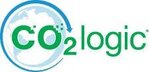 IGM is working with CO2logic determining its corporate carbon footprint considering scope 1, scope 2 and (part of) scope 3 emissions. The results will serve as baseline defining our 2025 improvement targets and relevant KPI's.
In the meantime the organization has defined over 125 sustainability initiatives ranging from workspace improvements to reduction of GHG emissions and waste generation that will be aligned with our 2025 Sustainability targets.